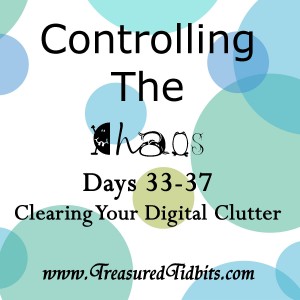 New month – New Project
Clearing and Controlling Digital Clutter
If you missed January and would like to begin with paper organization you can find those links here.
Are you excited to take control of your digital disaster?  I know I am (Hubby has been after me forever about my desktop screen and various other digital "projects".)
This week we will be working with the following schedule:
Don't miss a post, subscribe to our Controlling the Chaos Series!