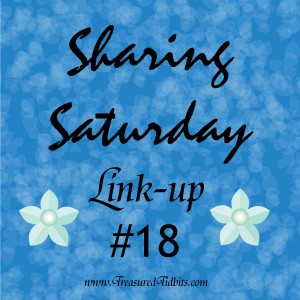 Welcome to Sharing Saturday #18
A place where you can come to share and read everyday stories from everyday people and learn everything from new recipes to life tips and lots of things in between.
We want to create a family oriented, faith based spot for readers and bloggers alike to find tips, tricks and inspiration for anything pertaining to the home, business or family.
Please make sure to "like" our Facebook page or signup for email reminders so you don't miss a single week.
I want to make a point to say thank you for linking up each week and supporting other blogs.
Bloggers: Please click here for link up rules and how-tos.
Personal note:   I must apologize for skipping last week's linkup.   Due to a muscle tear in my back I have spent most of the past 8 days asleep, at the doc or hospital or fighting pain.   I made the decision to let the blog and most of life slide while I tried to heal.  With my chronic syndrome surgery is only performed as a last resort so rest and more rest is the method we are trying for now.  
BUT am happy to report that the pain and my abilities are improving! 
I was able to put BOTH my socks on today (the left side is giving me the most difficulty and I hadn't been able to tackle it even with meds) AND I am working on this month's posting schedule and updates now.  
It may be slow going but I will be back. 
I cant wait to see what everyone has to share.
This week I want to share one of my favorite bloggers.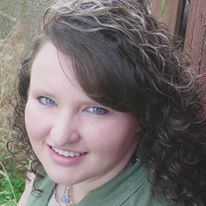 Biography – Kali is a sinner saved by grace who desires to live life for the glory of God. She loves time with family & friends, making memories, watching old movies, reading great books, almost anything with anchors, and the color aqua. One of her biggest fears is wasting her life on things that don't matter. That is why at Joy for Each Step she encourages you to live your life with purpose!
I find such encouragement, honesty and love in all of her posts. I only recently discovered her page thanks to an online working moms group I joined but in those few short months I have really been encouraged by the articles (past and present) that she has shared.
I recommend stopping by and checking her out.   I promise you will.not. be disappointed.
I just have to share with you that I wrote my comments (using the word encouragement) long before Kali wrote her biography using the exact same words.   I realize it appears repeatedly in the previous paragraphs but I chose to leave it as a reminder to the ways the Lord is working even without our knowledge.
Loading InLinkz ...