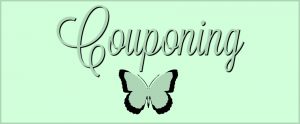 The internet has created a whole new world for couponers.  At Treasured Tidbits we use multiple websites, but for a beginner this can seem quite overwhelming.  Here is a list of the ones I use most frequently, as well as a little bit about each.
Please keep in mind, that most will ask  you to "join" their page.  To do this we reccommend you have an email address strictly for store and coupons deals.  This is not necessary, but recommended.  Many of these will also ask that you install their coupon printer.  This is usually needed only during the initial set up or when an update is completed.
Apps to use in addition to digital and paper coupons:
IBOTTA https://ibotta.com/ (An app for you phone)  I love this app because we can use the instore coupons and discounts and use this app to receive even more back on your purchase.
RETAILMENOT (http://www.retailmenot.com/) is our favorite website for finding store specific discounted items such as, Aeropostale, Build-A-Bear, Payless, etc…  If it is a chain store we ALWAYS check RETAILMENOT for printable coupons AND on-line discounts.
As you begin searching and locating the coupons specific to your needs, you will find many other brand specific sites to register for.
For store specific coupons and deals check out our store saving page here.