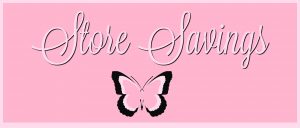 STORE BY STORE SHOPPING POINTS
Ads are currently running Wednesday to Tuesday
You can combine manufacturer's coupons with store coupons (including the monthly penny pincher coupon booklet).
They are also offering a TEXT program.  You can check out the above website for your local stores numbers or if they are not listed, look around your store and ask.  It's usually worth an absolutely FREE item or a Buy Get One Free Deal- EVERY WEEK.  So far, mine have always posted to my phone on Thurs.  A Smartphone is NOT required; I have one of the oldest phones out there, and it works just fine.  So what are you waiting for?  Sign up today!
The text only works in conjunction with your Max Rewards Card.
Find more deals and store policies @http://www.countymarket.com/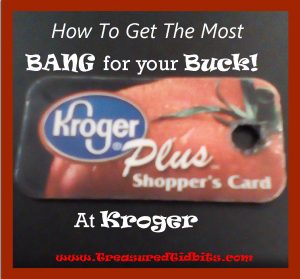 Discover their FULL coupon and store policies @ https://www.kroger.com/
Learn all the secrets we use to get the most bang for our buck at Kroger, here.
Accepts manufactures coupons
Great LOW everyday prices
Our local store has a GREAT fresh cut meat and deli department.
Check out their website @ http://save-a-lot.com/
Offers multiple ways to save
Allows store coupons to be used in conjunction with manufacturers coupons
Printable store coupons can be found at http://coupons.target.com/
Target coupons can also be found in the newspaper, magazines, in the mail and on a mobile app
Offers a $.05 discount for EACH recycling bag you use
Offers the Target Cartwheel, where you can save an additional 5-50% on sale, clearance and regular priced merchandise, in addition to store and manufacturer coupons.  You must load the cartwheel each week with deals you want to use and then provide the app on your phone at the store or a printed copy.  (I do not have a SMARTPHONE, so we use the paper copy- it also allows me to see what discount I have, in case I forget when we get to the store.)  Restrictions do apply PLEASE see http://cartwheel.target.com/ for details.
REDCARD debit card offers an additional 5% off  your total.
AN EXAMPLE of how this works:
I want to purchase a bag of cat food SALE PRICED at $11.99
I could use the following combination (and have in the past) a $1.00 manufacturer's coupon and a $1.00 Target coupon that brings the amount $9.99 .
Use the 20% cartwheel for another $2.40 discount and it will lower our price to $7.59.
Using our Target RedCard (Debit Card) reduces it another 5% for an additional $.38 off, bringing our final price to $7.21 plus tax.
I call that a great deal.  It does take a little effort and a little time, but if you are trying to save, it is definitely worth it.
Save