5 Simple Bedroom Organization Ideas
As I was searching Pinterest for some inexpensive organization for my "Master Bedroom/Closet Makeover for under $100", I found some great ideas.
Today, I want to share 5 of the ideas I thought were great and easy to do.
Each photo is from another site and can be found by clicking the underlined section.
Decorating Your Small Space has some great under the bed storage ideas and how-tos, here.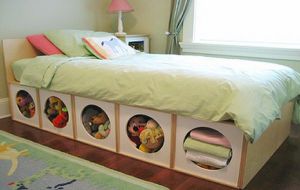 I love the rolling drawers and tubs under the crib idea!
The StonyBrook House offers great tutorial on DIY drawer organizers.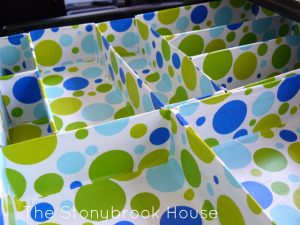 I am planning to create some of these too.
36 Genius Ways To Hide the Eyesores in Your Home by Buzzfeed is full of ideas for more than just your bedroom.
These are GREAT!  Not all of them are for  the bedroom but it is very much worth a visit.
View Along The Way gives a Great Tutorial on DIY Velvet Lined Drawers.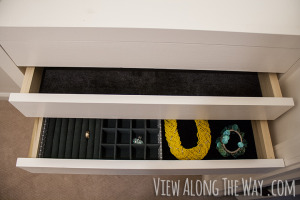 These are beautiful and would add a little elegance to any collection.
House on the Way offers some great jewelry organization ideas here.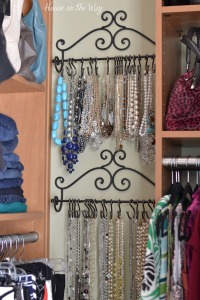 For more great organizing ideas follow our "Bedroom/Closet Organization" board on Pinterest.
Thanks for stopping by, I hope you have a great time organizing your treasures!
To see more posts like this follow us on Facebook, Instagram and sign up to receive weekly emails- where we share upcoming deals, printables and more.
Save