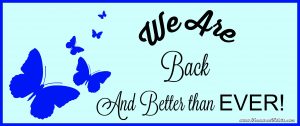 Hi!  It's June 1st and we are back and better than EVER!
New, improved and ready to inspire you to make the most of your time, your finances and your family.  We want to provide inspiration for  you regardless of your financial or physical status.
How  do we plan to accomplish that?  By constantly sharing simple products, programs, websites, apps, and tips that we love and use everyday plus fun decor and ideas you can complete on a  budget and with physical limitations.
Our new inspirational posts will include: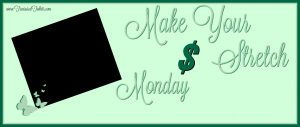 Make Your $ Stretch Monday- We will share step by step:
How to save the most at various stores
What apps and websites we use and enjoy
How to maximize your finances while maintaining your spending in a variety of categories- food, medicine, bills, clothes, kids, work, etc…
Tips to make things last longer, go further and cost less
As a bonus, we will be sharing time sensitive deals and coupons on our Facebook page and weekly emails.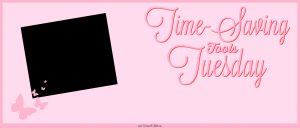 Timesaving Tools Tuesday-iIs currently my favorite.  Each Tuesday, we will share one tool or product that will save you time, energy, spoons and stress.  Some of these will be free adaptations and others will be products you can create or purchase to help you lower your everyday pain and increase your productivity.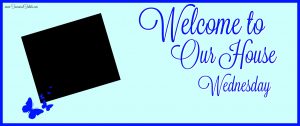 Welcome to Our Home Wednesday– Is exactly that.  We will share part of our home with you.  Right now our home is on the market and this series is focusing on how we prepared and staged each room of our home for showing and listing.  From what we cleaned and repainted to what we bought, created or designed to make it welcoming to buyers and of course, ourselves. It will include, occasional step-by-step tutorials and makeovers so I can continue to "get my creative" on.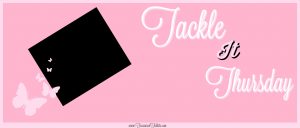 Tackle IT Thursday- This will be our opportunity to answer many of the organizing/decorating questions we receive.  Some weeks we will share a tutorial and others we will share links to online products and ideas to add some variety.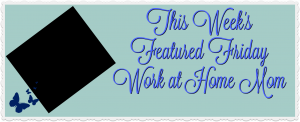 FF WAHM- Many of you have written asking about ways to subsidize your income while raising children, fighting depression, physical ailments or financial challenges.  This series was created to empower you to find the answers that work for you and your specific needs.  The Moms in this series are all willing to step forward, share their stories, answer your questions and encourage you to find your niche.  Whatever it may be.
For those of you wondering where we have been and why we will not be offering more crafty projects and décor ideas.  I simply can't keep up.  I have been forced to simplify things considerably while reducing my activities.  I have a hip and femur that refuse to stay in place, constantly subluxing and dislocating.   As you can imagine, both cause extreme pain and stability issues making standing, walking or bending are impossible most days.  In February, I was told a specialist might be able to perform deep bone surgery but would require months of bed rest for healing and lots of pain, plus there was no guarantee it would work.  Soooooo…I am just working around it for the time being.
After struggling with this information, the deterioration of my daughter's health and other extended family issues, I decided to embrace my new challenge and throw myself into my blogging.  I am not helpless.  I may use more tools and tricks than the average person but I still get things done.  This was obvious as friends and family were repeatedly saying, "I don't know how you do it."  and asking "How do you get it done?"   I realized I am not alone.  I shouldn't be keeping this info to myself.  I should be sharing it with others and and inspiring them adapt and overcome whatever is in their way.
It's entirely too easy to fall into the dark hole I recently was rolling around in and if even one person is helped or encouraged by our posts then every minute has been worth it..
Are you ready to be inspired?  Is there something in particular you would like us to share?  Drop us a line to tina@treasuredtidbits.com or comment below.
We can't wait to inspire YOU!
---
Want to catch extra ideas, specials, daily inspirations and more follow us on Facebook, Pinterest or Instagram.
Save
Save
Save
Save
Save
Save