Ways We Saved & Earned This Week and You Can Too
SAVED
Created a menu for the month, and then a monthly list based on our on hand supplies and the meals we wanted to eat.
Picked up our Kroger Freebie.
Printed additional coupons from Swagbucks*, Kleenex.com, Prairie Farms.com, Curly's and Living Rich With Coupons.
Checked and shopped clearance at each of the stores, BEFORE we purchased the full priced items, and we only purchased items on our original list.
Used our Kroger Best Customer Coupons, that we received in the mail, to save $3.00 on meat
Purchased

"markdown"

meat.  This is meat that is marked down because it needs to be sold within just a few days.  We purchase it all the time and put it straight into the freezer.  Everyone in our family raves about our roasts and ribeyes when they visit.  They are almost always from the mark down section.  (We can't afford high cuts otherwise.)
Purchased some meats, cheeses and fruit in bulk even though they weren't in our original budget.  The price was great, and after hubby I discussed it, we agreed that we could afford it this month.  It will save us over $100 in the long run.  For detail on this purchase.  Click here.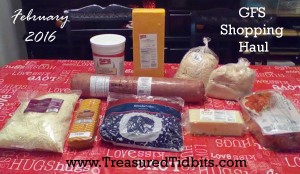 EARNED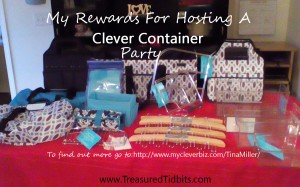 I am now a consultant and hope to receive my kit soon, too.
Added my Kellogg's reward receipt to KelloggFamilyRewards.
Vindale Rewards  Use the attached link and earn $2 for just completing your profile.  (My daughter has been using this program for a few weeks, but we did not share it until we were sure it was legit and not too time consuming-  how much you earn is based on the amount of effort you wish to put forth.  The same goes for the remaining list.)
Note:  Items noted with a star above offer a link or code that will earn us points or credits for you using this link.  The cost to you is nothing, and sometimes even more beneficial (see included notes with each).  I share these links because we have found them useful in earning or saving, and we want others to benefit the same.  If you have any concerns ,feel free to checkout our disclosure policy here.

---
For additional ways to save and earn, be sure to check out our series here.
This post may contain affiliate links.  Please read our disclosure policy here.
Find this post to be useful?  Please share it, pin it, tweet it or email it to a friend.
For more amazing and simple ways to save and earn follow us on Facebook, Instagram, Pinterest and sign up to receive weekly emails- where we share upcoming deals, printables and more.
---
This post is linked up at
Sunday Funday @ The Foley Fam.