Fun, Easy Hearts With Endless Possibilities
Who doesn't love a versatile, quick, easy paper decorating project you can dress-up or down, make with the kids or do by yourself?
Today I am sharing one version of the idea.
Later this week I will share a few more variations using the exact same method and hearts.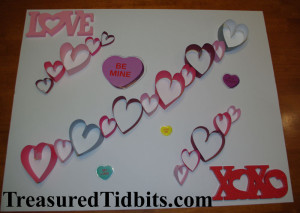 Ok, so the pic above has more than a few "handmade hearts" and is displayed on a posterboard.
After the day I had running to appointments, making phone calls and working with high school homeschooling I chose not to create our on the wall Valentine Décor yet.
But I am still sharing this quick tutorial.
SUPPLIES:
Cardstock or Construction Paper in varying colors
Scissors
Tape
Stapler
Instructions: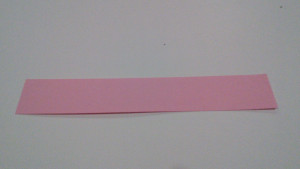 Cut varying lengths and widths of paper.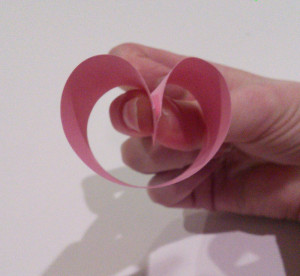 Roll edges together (as seen above) and tape or staple close.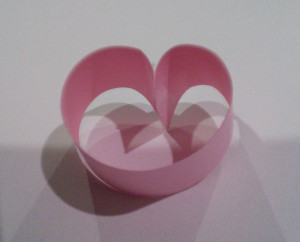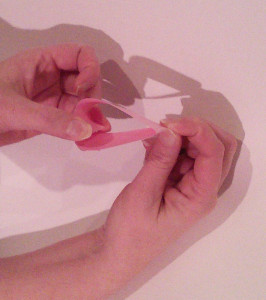 Once secure tug end to create a "heart" shape.
You hearts can be thick, thin, lopsided or perfect.
It is completely up to you.
After creating multiple shapes and sizes begin creating designs.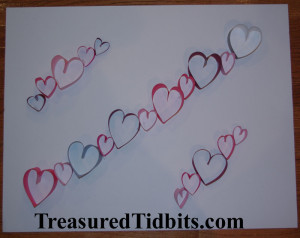 To be honest the design we settled on is not even remotely the design I had in my head.
I was looking to create an entire wall display but just wasn't up to it after my day instead my baby girl wanted to "create" and I let her have a go.
I love creating things with my kids
(Even though we often have VERY different concepts-the youngest's fave line is "I can't help it I don't have OCD or It doesn't HAVE to be symmetrical".)
After a little tweaking I think they look great!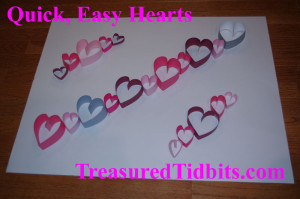 I hope to share more combinations as the week progresses.
How will you celebrate Valentine's Day this year?
Save