Another wonderful week has passed at Treasured Tidbits and as always it was filled many ups and downs.
We started the week tackling the ornaments on the Christmas tree.   My son took them down (he wanted Subway and I made him earn it) and I packed them away in an organized manner the following day.  This year I "learned from Christmas past" and packed the kid's ornaments in individual labeled boxes and bags so that next year's decorating will run more smoothly.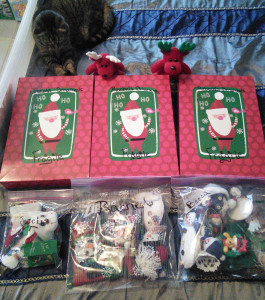 I also shared some easy to make Valentine's Day Heart Sun Catchers here.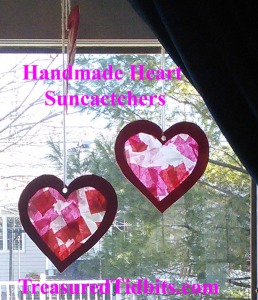 On Tuesday we shared a few bedroom organization ideas and links here.
Even though a large part of my week has been spent dealing with pain from my illness I was able to accomplish AND share my bulletin board makeover.
For instructions on how my bulletin board went from bland brown to this.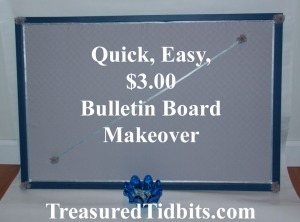 Click here.
I was able to accomplish a little more in the master bedroom makeover thanks to my families help and you can see those details here.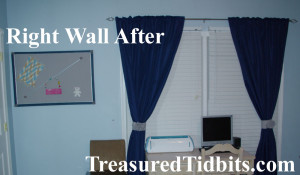 Due to the fact I was losing my mind on Friday I chose to concentrate on things which didn't require me to do physical activities therefore I did not create a new post.
Yesterday, I was able to spend the day working concessions for our local music booosters then spend time updating old posts and working on blog research (believe it or not I find it relaxing).
Today we cleaned the kitchen and then spent the afternoon prepping food and meals for our freezer.  The details of which I share here.
Due to family commitments and a few health issues I will not be posting bedroom updates Tuesday & Thursday but we will still be sharing fun projects on Monday, Wednesday & Friday.
I pray this week finds everyone in great health, good moods and well accomplished!
Bless you all!
Save