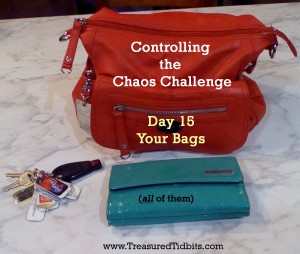 Yep, that's it.
Today we are going to clean out our bags.
For some of us this will only take 10 minutes, for others, a few hours.
What bags should we clean out?
Purses, Diaper Bags, Brief Cases, Wallets, Backpacks, Etc…
Why are we cleaning out our bags during "Paper"month?