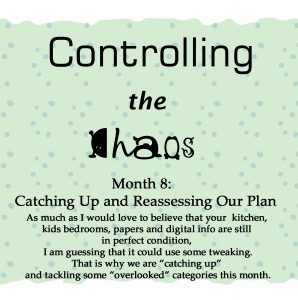 Welcome back to Controlling the Chaos!  It is a new month and a fresh start.  This month we are going to catch our breaths, recover from cleaning the kids rooms and supplies and prepare for an amazing school year.
If you are just joining us you are welcome to start at Day 1 OR you can join us right where we are today.
Whatever your choice, it is time to take action and CONTROL YOUR CHAOS!