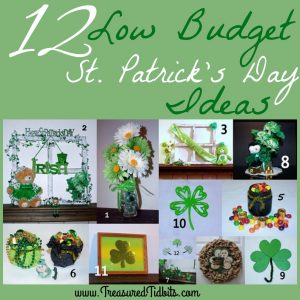 12 Fun & Easy St. Patrick's Day Ideas for Every Part of Your Home
---
To make things easy and show you how well this year's St. Patrick's Day Ideas coordinate we decided to do a quick round up (with bonus items we didn't include in a separate post including our quick burlap wreath and framed shamrock both of which take less than 5 minutes to create and include quick, simple instructions below).
1.)  Spring/St. Patrick's Day Flower Display  
2.)  Quick and Easy 5 minute mantel
3.)  "Kiss Me I'm Irish" Mantel Display 
4.)  Quick & Easy St. Pat's Burlap Wreath:  We simply added a Dollar Store Sign to a primitive burlap wreath.  Burlap wreaths can be found at  https://www.facebook.com/pages/Burlap-Wreaths-by-Audrey/590188861046205
5. & 6.)  Fun Party Favors:  Easy and inexpensive to make, simply follow the instructions in the link.
7.)  Lucky Leprechaun and His Treasures
8.)  St. Paddy's Day Bear w/ Flowers
10.)  Open Heart Shamrock Project
11.)  Shamrock Frame:  Using only tri-colored tissue paper, a small frame & a store bought cutout.  (You can create one for every holiday.)  (Simply reuse the frame and store each tissue paper cut-out in a file folder.)
12.)  Simple Scrap Paper Heart Shamrock

Which was your favorite?
Or did you love them all?
Please don't forget to share on your favorite social media because we LOVE to see that you we were able to encourage you in some little way each day.
---
For fun, inexpensive and simple home decor and seasonal ideas follow us on Facebook, Instagram, Pinterest and sign up to receive weekly emails- where we share upcoming deals, printables and more.
Please feel free to share your completed projects with us in our weekly Sharing Saturday Link Up Parties.
We would love to see what you create.
#stpatricksday
For other great ideas check out these link ups: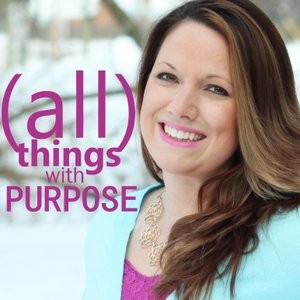 Save
Save
Save