Posts tagged: Gold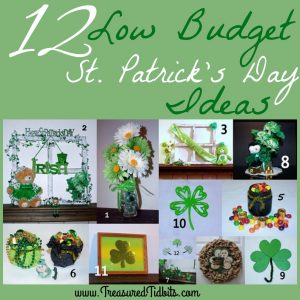 12 Fun & Easy St. Patrick's Day Ideas for Every Part of Your Home
Inexpensive St. Patrick's Day Decor & Party Favors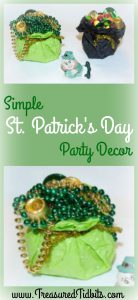 Having a St. Patrick's Day Party?  Need some quick St. Patrick's Day decor?  Search no more.
Simple St. Pat's Day Leprechaun Treasure Bowl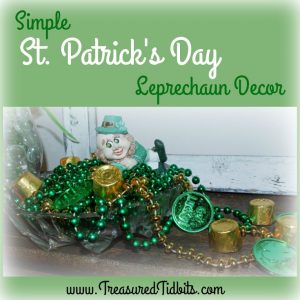 This is a simple, low cost whimsical display we created while playing with our extra supplies last week during a nasty storm.  We thought since it was inexpensive, cute, amazingly easy, and could be created from items laying around your home we would share it for some fun, Irish inspiration.  We love our little Leprechaun and the fact he cost only $.10 at a local garage sale makes it even better.