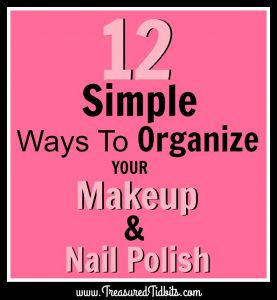 Yesterday we found simple ways to organize our hair accessories here, and I am happy to say that many of these makeup and nail polish organization ideas can be upgraded or adapted to match those ideas and your décor.  Who doesn't like things that are pretty, simple and practical?  I know I do!!!
Let's get started!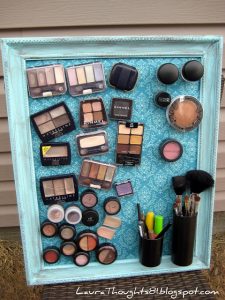 Add drawer dividers or repurposed boxes to your existing drawers.  Mix and match until you have a tight fit that suits your needs.
Use drawers, like these, that can be found at most organization website and stores.  This fantastic combo can be found at Clever Container and can be used for both nail polish and makeup.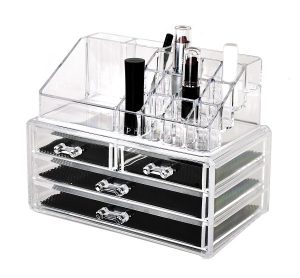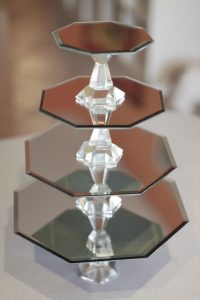 Use a clear plastic craft thread organizer, like this for organizing your nail polish, lip glosses and more.  The handle makes it great for taking it to your mani/pedi parties.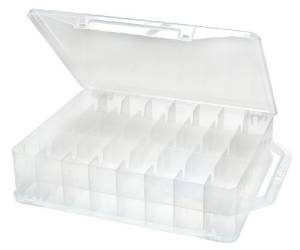 Re-purpose or build a spice rack.  It can sit on the counter, shelf or be mounted to the wall or cabinet door.  Find tons of inspiration for this on our Makeup and Nail Polish Organization Board here.
Use small baskets mounted to the cabinet, wall or even set inside of a drawer.
There are hundred more ideas available through the links on our Makeup and Nail Polish Organization board found here, BUT I had to share this link for you die hard beauty product collectors.  It is AWESOME!!!
If you are like most of us, and need to organize much more than your makeup and nail polish, sign up to join our 30 Day Organizing Challenge and receive daily emails to motivate and encourage you.
This post is linked up at a variety of linky parties.
Check out the extensive list here.
Save
Save
Save
Save
Save
Save
Save
Save
Save
Save