I created this entire banner for less than $1 with scrap paper and a kit from Michael's.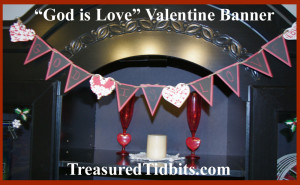 I found the kit for less than a dollar at our local Michael's after Christmas grabbed it up thinking I could use it for both Valentines and St. Patrick's Day.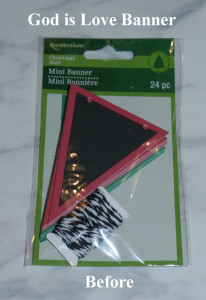 And I did.
For this project I used 10 of the red flags, metallic red markers (from Creative Memories), my own jute twine, and some lacy hearts I created last year on my Cricut.
I simple chose the words I wanted to write, made sure my pen would show up on the black background and slowly wrote out the letters.  Waiting (im)patiently for the ink to dry.
I punched holes in hearts I created last year and then strung it all up on some jute twine.
(Honestly, I used two pieces of leftover twine because I couldn't make it to the basement)
It was quick, easy, inexpensive and I love the way it looks on our buffet.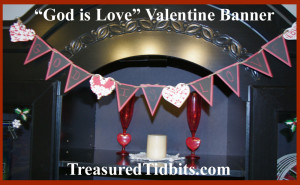 This post contains affiliate links for details click here.
Save
Save