Welcome to another Sharing Sunday at Treasured Tidbits.
We had a fairly busy week with sick kids, homeschooling, my own physical challenges and of course freezing weather so our posts were a little light this week.
We began with a fun, easy Valentine's Day Project my youngest daughter and I made on Monday.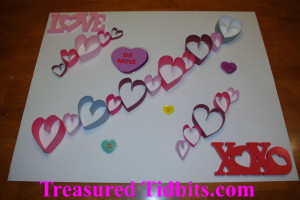 It was very easy and not at all what I had planned to create instead I had a good time working with my daughter and making something fun.
For the how-to click here.
On Tuesday, I spent the day with my girls doing makeup work for school including accounting with my senior, and geometry, science and English online homeschooling with my freshman.
(Have I ever mentioned how much I don't miss being a student?)
Wednesday was an unexpected shopping score when I took my oldest for an MRI.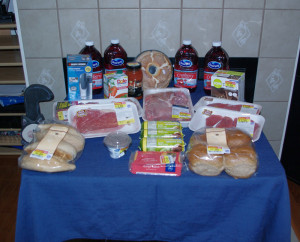 Click here for the details.
Thursday, I was finally able to scrub the kitchen, and bake 24 cupcakes and a double batch of brownies for our Music Booster chili supper.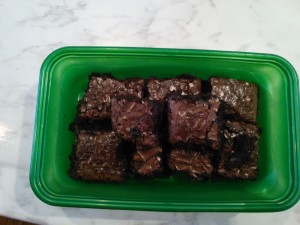 AND I finally created nice labels for my bedroom closet.
(Something I have been planning to do for a long time).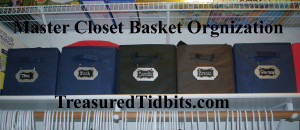 Details here.
Friday was a little crazy.
We had unexpected but wonderful guests in a three week old baby and his Momma then I spent the evening serving hot dogs at our Music Booster fundraiser.
I had a blast but it took it's toll and left me with severe hip pain and a migraine so Saturday was spent at home with my family and more of that adorable baby.
After I kicked the worst of the headache my hubby and I did a quick straightening of some of the kitchen cabinets and drawers.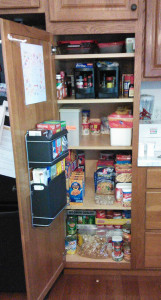 I have some great new recycled/upcycled organization projects planned for when I really tackle it but for now we can actually find things again.  (Yippee!)
I am still not at 100% myself and working with two girls at home but I do have the following plans for this weeks posts.
2 Valentine Banners
Quick, Last Minute Valentine's Gifts
Easy, Curtain Tie-Back How-To
MAYBE a Bedroom Update ( It's hard to work with my daughter in there all day.)
10 Uses for Ice Cream Buckets
(If you don't see them-give me a nudge you wont believe what a little encouragement does for me)
Save