Welcome to Controlling the Chaos-Day 3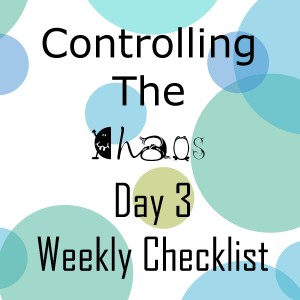 Today we begin the journey to not only decluttering and organizing but taking control and preventing the clutter, chaos, stress and disorganization each new week can bring.
How are we going to do that?
By creating a weekly checklist.
Sit down with yourself and other housemates and make a note of what items need to be completed on a weekly basis.
We recently implemented the checklist below and we love having it.