Menu Monday #9
This week's menu and shopping were easy since we moved most of last week's meals back a few days due to hospital/doctor visits.  As you can see the homemade chicken soup was added to this week's list.  That would be because I had thawed my "soup bucket" and needed to consume it soon.
As a matter of fact it is in the crock pot as I type this.
Below you will find our planned menu as well as our main shopping trips.
---
Menu Monday #9
Monday:
Breakfast:  O.Y.O.  (On Your Own)
Lunch:  O.Y.O.
Snack:  O.Y.O.
Supper:  Homemade Chicken Soup, Corn Bread, Salad  (We didn't have this last week due health issues.)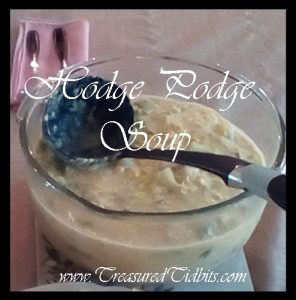 Tuesday
Breakfast:  O.Y.O.
Lunch:  Tuna Salad, Choice of Fruit, Milk & Juice
Snack:  Fruit Smoothie and O.Y.O.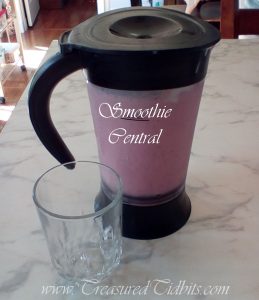 Supper:  Roast, Potatoes, Carrots, Rolls, Salad  (Crockpot)
Wednesday
Breakfast:  Bacon & Eggs, Toast, Choice of Fruit, Milk or Juice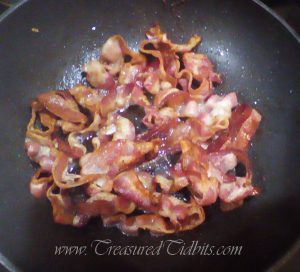 Lunch:  Leftover Homemade Chicken Soup, Sandwiches, Cottage Cheese, Crackers, Milk
Snack:  Fruit Smoothies, Flag Cookies or Cupcakes (we will make these as the day's project for Americana week).
Dinner:  Homemade Meatballs, Homemade Pasta Sauce, Spaghetti, Salad, French Bread & Cottage Cheese
Thursday
Breakfast:  Cereal OR Oatmeal, Fruit, Milk or Juice
Lunch:  Ramen Noodles, Chicken Nuggets, Green Beans
Snack:  Red, White and Blue Drinks, Americana Fruit Salad, Cupcakes
Dinner:  Bacon Wrapped Chicken & Swiss Cheese (we will make a few without for those with food intolerances), Mac & Cheese bake, Green Beans, Cake or Cupcakes
Tip:  To save energy, time and money plan to use the oven for multiple items.  Especially during warm summer nights.  Hence the macaroni bake, chicken and cupcakes being on the same night.  🙂
Friday
Breakfast:  Omelettes (choice of onions, peppers, fresh bacon bits, tomato, &/or cheese), Or Eggs, Toast, Fruit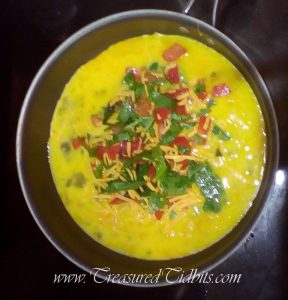 Lunch:  Leftover Mac & Cheese Bake, Hot Dogs, Corn, Salad, Milk
Snack:  Firecracker Popcorn & Fruit Smoothies
Dinner:  Taco Bar (with precooked hamburger, chicken, tomatoes, lettuce, cheese, onions, peppers, olives, salsa, & sour cream)
Saturday & Sunday

If everyone is well and stable we will be visiting family out of town.  If not, we will plan on consuming leftovers and try to convince hubby to grill out.
What is on your table this week?
---
Shopping Trips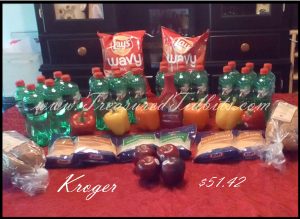 Kroger
4 6 pack 7up $2.50 each
2 Lays $2.49 each
Gatorade $5.99
Strawberry Syrup $1.69
6 Kraft Cheeses $1.88 each  (Buy 6 Save $3.00)
4 Red Delicious Apples $0.50 each
2 Bakery Sweet Breads $0.99 each
2 Green Peppers $0.99 each
2 Yellow Bell Peppers $0.99 each
2 Orange Bell Pepper $0.99 each
Basil Plant $3.69  (For our organic, made from scratch changes).
Total with tax: $51.42
For tips on how to get the most for your money at Kroger click here.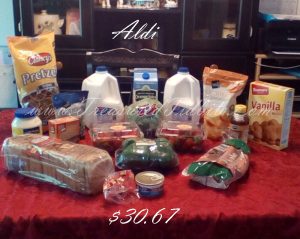 Aldi
Canned Cat Food $ 0.35  (We are trying get a cat to take his meds and pill pockets are not working.)
Frozen Peaches $2.09
Lettuce $1.29
2 Strawberries $1.29 each
4 pack Green Peppers $1.99
2 Gallons of Milk $1.59
Pretzel Thins $1.29
White Bread $0.85
Orange Juice $1.69
Carrots $1.19
Frozen Blueberries $2.19
10 lbs. of Potatoes $2.99 (Not pictured)
Vanilla Wafers $1.29
Honey $4.99
Baking Soda $0.49
Mayonnaise $1.89
Total with tax: $30.67
We will also be purchasing our weekly 2 Dozen Farm Fresh eggs, 2 more gallons of milk, cool whip. hot dogs, Prairie Farms Cottage Cheese and Sour Cream for this week's menu plan.  All in all this week's grocery purchase will total approximately: $115.00   We also purchased a 12 pack of Pepsi which was not included in the above total.
---
Do you have grocery tips and tricks to share?   A recipe you love?  A menu shortcut you could share?
We would love to hear from you in our comment section OR if you are a blogger we would love to share with our readers in the Sharing Saturday link up series.
Want to see what we are having next week along with the great deals we find?
Follow us Facebook, Instagram, Twitter, Pinterest or sign up for weekly emails.