Big changes are coming to Treasured Tidbits in 2017!!!
Changes I can't wait to put into place and see what takes shape.
For starters my oldest daughter has joined our journey and is taking over the VA jobs, freeing up my time.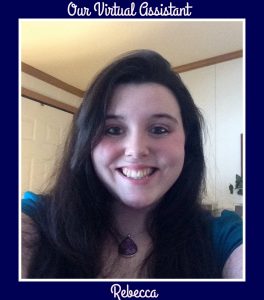 And hubby is working harder than ever to make the website and technical side the best it can be while I am overhauling old content and working hard to prepare for the new.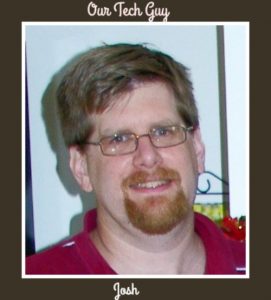 Note:  I know that for the last two years we have been very hit and miss with our content and posting schedule due to our ongoing health issues and general family stuff, but we have a plan in place and I am excited to say it is being implemented now to ensure we have an AMAZING 2017!
---
Yes!  We are already working on 2017's content and it will hold true to our new motto.
  Simple Home.  Simple Family.  Simple Life.
Everything we share will be doable on a low/zero budget lifestyle. 
What does that mean for the next 5 months?  It means you will be seeing big changes to the current site, and we will only be posting 2 to 3 times a week.  In November/December that will increase to 3 to 4 times a week, with a giveaway being hosted each month and lots of surprises rolling out.  Surprises I am keeping to myself right now.
---
What's coming in 2017?
Here is a peek.  (BTW start following us now for surprise giveaways, printables and info BEFORE 2017 gets here.)
MENU MONDAY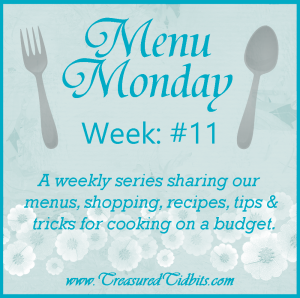 This is in place now and has been a huge help to my family and I hope encourages yours.  Each week we share our menu plan, shopping trips and expected grocery budget as well as money saving tips and recipes.
Taking Control Tuesday
This series will begin the last week of December with a special "how to clean up/pack and store efficiently" after the holidays post and continue through all of 2017.  It will offer zero/low budget solutions to controlling a specific item, area or mess in your home, car, garage or office each week.  I am happy to say we are working on this series now to ensure it is ready with helpful tips and photos every single week.  IF you have a specific area you would like to see suggestions for, PLEASE email me at tina@treasuredtidbits.com or comment below and we will try to work it into the schedule.
Workshop Wednesday
This is my day to have FUN and share things we have made or are making.  These will be fun and amazing low budget, easy to store home décor projects for both every day and the holidays.
Thrifty Thursday
On Thursday, we will be sharing tips and tricks on ways to make your money go farther; both at home, in the car, at work, on vacation, shopping, cooking and more.
Feature Friday
Every other Friday we will be featuring a SAHM who contributes to her family's income; whether it is by working a stay at home job, clipping coupons, taking surveys or cutting corners.  We will be sharing HOW they make it work for them, what has been hard, what has been easy and what they might do differently, as well as any tips they may have.
Note:  If you are a work at home mom, and would like to be one of the 26 moms we feature, please drop me an email or facebook PM and I will send you the form.  The slots are filling up fast, so please message me right away. (tina@treasuredtidbits.com)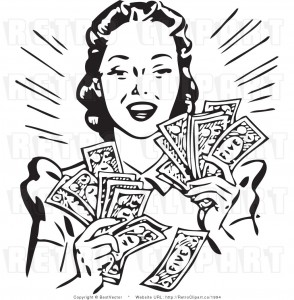 Financial Friday
The alternating Friday's will feature details on programs, apps, jobs, etc… that you can use to earn an income from home, from a few dollars a week to $1,000s of dollars a month.
Sharing Saturday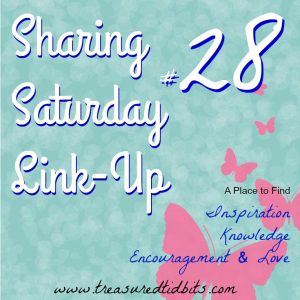 This is in place now.  Each week bloggers, websites owners and businesses from around the world can link up, share their content and encourage others.
MONTHLY POSTS
These have been in place for a few months now and have been a huge hit.
How We Saved
We share EXACTLY how and what we saved money on each month, along with the amounts and programs used.  For a peek at our most recent post, click here.
We share exactly how we earned additional cash, gift cards and credits by working online, using apps, taking advantage of rewards programs, or even working at our at home businesses.  For a peek at our most recent How We Earned post, click here.
2017 will be taking this series, (which I introduced January of 2016), and implement pretty printables, videos, chats and daily photo tips in the private Facebook group found here.
What exactly is "Controlling the Chaos"?  It is a year-long series dedicated to helping me and you take control of the chaos in our minds, lives and homes.  It allows you to work at your own pace with encouragement, tips and motivation.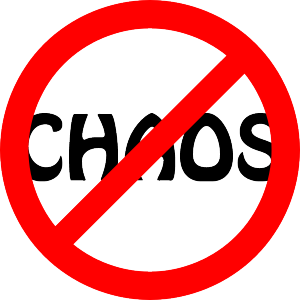 This year I simply shared the series and a few tips here and there.  I have been working with a few ladies, at our own speeds, based on the needs of our homes and families.  It is a series that will roll over each year so that we do not feel pressured to complete it all RIGHT NOW, but we can take the steps to begin taking control.  We didn't get to this state of things in a year or even decade, and we probably won't have it ALL under control in a year.  Life happens and sometimes family becomes more important than following a series.
The amazing part about Controlling the Chaos is that you can do as much as is comfortable for you and then call it quits until you are ready to work on that area again.  You can spend a little more or even a little less time than each section calls for and jump in at any point.  The pre-made calendar does allow for weekly maintenance of both your home and outside, so that you are NOT overwhelmed with everyday living activities as well.  To view this year's calendar click here.  To join our PRIVATE online Facebook group, click here.  (BTW, I will be giving the private group a peek at our printables LONG before they are released on our main pages, so you may want to join now.)
---
So what do you think?
You can follow us on Pinterest, Facebook and Instagram AND sign up for weekly email updates and special info.
Save
Save
Save
Save
Save
Save
Save
Save