If you have been following Treasured Tidbits recently, you would have noticed that we have focused on organizing this month, or at least tried to with the 30 Day Organizing Challenge program just getting started.  I would love to say I am following it perfectly while sticking to our menu and shopping plans, BUT I AM NOT.
Last Thursday my hip and sacrum moved, and due to my EDS it doesn't want to return to it's proper location, causing me undue pain and an inability to walk without support.  That "physical challenge" made me skip shopping and adjust the menu for others to prepare each night.  I am happy to say hubby did do the shopping and we did stock up using Penny Pinchers and current sales.  Before you get excited, I make the list by category, coupon and price, and hubby goes in and calls if he has ANY questions.  Yes, I have an absolutely AMAZING husband!!!
Due to the EDS flare starting last week and the unbelievable popularity of the organizing series, I chose to skip last week's menu and combine the two Menu Mondays.  We did minimal shopping last week while I waited for the new paycheck and tried to use up the stock on hand, including unloading and turning off our spare mini freezer and defrosting our main freezer (before I went down for the count).
We have come a long way in keeping the overflow moving and rotating, but I am hoping to get even better as I become more experienced with it.  Shopping weekly has saved us tons of money and stress, but some things I know I should just buy on sale and freeze for a later date and those are the items I struggle to keep in balance.  What about you?  What part of grocery shopping and menu planning is hard for you?
Menu Monday #23
Week 1
Monday
Lunch:  Leftovers
Snack:  Smoothie or Deviled Eggs
Supper:  Mashed Potatoes, Chicken or Steak on the Grill, Rolls & Apple Pie
Tuesday
Lunch:  Chili & Tacos
Snack:  Cherry Milkshake
Supper:  Pasta w/ Meatballs, Garlic Bread & Salad
Wednesday
Lunch:  Chili & Tacos
Snack:  Milk & Cookies
Dinner:  Breaded Chicken, Salad, Broccoli & Rice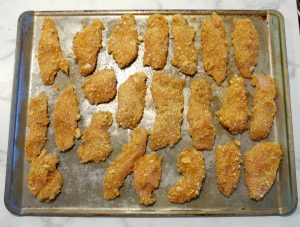 Thursday
Lunch:  Leftovers
Snack:  Apples & Peanut Butter
Dinner:  Bacon, Eggs and Toast
Friday
Lunch:  Leftovers
Snack:  Milk, Crackers & Icing
Dinner:  Hodge Podge Soup
Saturday
Lunch:  Leftovers
Dinner:  Roast, Potatoes, Rolls & Pumpkin Pie
Sunday
Lunch:  Leftovers
Dinner:  Grill Meat for the Week
---
Week 2
Monday
Snack:  Apples
Dinner:  Hand Breaded Chicken Strips, Store Bought Fries, Salad & Cookies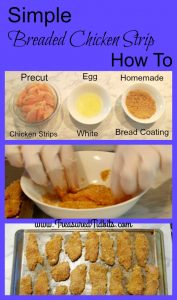 Tuesday
Snack:  Apples
Dinner:  Beef & Noodles, Mashed Potatoes, Rolls & Pumpkin Pie
Wednesday
Snack:  Mini Cheese Tacos
Dinner:  Chicken Pot Pie or Hodge Podge Soup, Pie & Corn Bread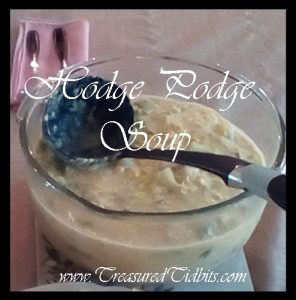 Thursday
Snack:  Brownies & Ice Cream
Dinner:  Pasta, Meatballs, Salad & Brownies
Friday
Snack:  Apples & Carmel
Dinner:  Taco Bar
Saturday
Clean out the fridge leftovers
Sunday
Dinner:  Pork Chops, Fried Potatoes, Green Beans
---
County Market
Penny Pincher
Creamette Spaghetti  $0.79
Fettuccine Noodles  $0.79
Creamette Bow Ties  $0.79
3 Tostitos @ $1.99 each
3 Keebler Cookies @ $1.79 each
2 Vegetable Oils @ $1.49 each
3 Tomato Juice @ $0.88 each
6 Jiffy Corn Muffins @ $0.39 each
Mario Black Olives @ $0.99 each
2 Bags of Meatballs @ $1.99 each plus newspaper coupon
2 Eckrich Sausage Links @ $1.89 each
2 Burrito @ $2.79 each
2 lbs. Deli Turkey @ 2lbs/$4.99
3 Pizzas @ $2.99 each
3 A&W Root Beer @ $1.97 each
2 Prairie Farms French Onion Dips @ $1.49 each
3 Dutch Farm Cheeses @ $1.49 each
Weekly Sale
2 Sugars @ $1.79 each
2 Ragu Pasta Sauce @ $1.49 each
6 Pillsbury Crescent Rolls @ $1.49 each
6 Philadelphia Cream Cheese @ $1.66 each
4 Bags of Candy @ $1.99 each with Weekly Flyer Coupon
Total:  $104.55
The crescent rolls, cream cheese and candy will be set aside to be used for our upcoming #BordenCheeseParty #Sponsored that we have been selected to host on October 29th.  Those items were taken from our party budget but included in this shopping trip.
(Photos, decor and more to come on that.)
---
I must apologize, we seem to have lost the receipt to Save A Lot, so I cannot offer you a breakdown on the pricing this time, but I do know the sausage and mayonnaise were included in the recent sale.
We also purchased 2 cases of water and 4 6-packs of Pepsi from Walmart to carry us through the week, bringing this week's groceries to $190 with the anticipation of purchasing another 2 gallons of milk, 2 dozen eggs and 2 loaves of bread, totaling another $20.  Yep, we spent a whopping $210 with $15 being for the upcoming Halloween party and a large portion to be used throughout the next 30 days.  How did your shopping trip go?
Want to learn more about how we budget, freezer cook, grocery shop or menu plan?   Click the words in blue and find out!!!
To see more posts like this follow us on Facebook, Instagram, Pinterest and sign up to receive weekly emails- where we share upcoming deals, printables and more.
Want toSave
Save
Save
Save
Save
Save