How We Staged Our Entryway to Sell Our House
Last week, I shared how we prepped our entryway in order to list our house, and this week I promised to share how we created this warm, inviting entryway for under $40, with links to the products we used.  Are you ready for it?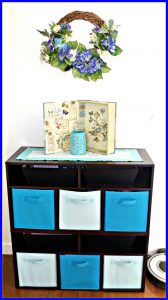 As I said last week, this area of the house is the area I find the most intimidating, not because it is physically challenging, hard to decorate or even overwhelmingly large, but because it is the very first thing buyers will see and begin to form an opinion on.  It needs to be warm and inviting without being overwhelming and distracting.
When planning this space, I knew I needed to choose a color scheme that could be used throughout the entire upstairs without clashing with our basic decor or triggering thoughts of bankruptcy.  Since the entryway opens directly into this open floor plan, I needed to make sure the kitchen, dining, living room and hall not only coordinated, but flowed seamlessly.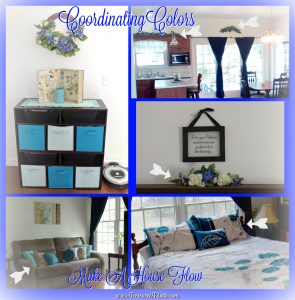 Then, I remembered…………. I am a hoarder saver, and I still had almost all the floral decor I had originally put in the house and revived for use each spring.  It is dark blue, like this wreath and matches our main floor curtains, so it was perfect.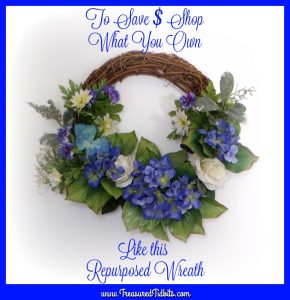 I also had some aqua/teal items tucked away for our anticipated spring makeover, so I decided to bite the bullet and use those items now, during our house staging.  Sadly, I discovered they didn't belong in the entryway or living area, they were for the master bath and bedroom.  Deciding to mix those colors with the florals I had already created was an inspiration.  Resulting in this amazing entryway.
Today, I want to share step by step, item by item, how we created it.  I say we because, as you will see, it wasn't just me.
How We Created This Amazing Space for Less Than $40 Baskets Included

---
We removed the memory board and worn out, nasty looking collapsible baskets.  They were rough.  This is what the space looked like before, since I didn't see a need to replace the shredded basket until Kitten was declawed.`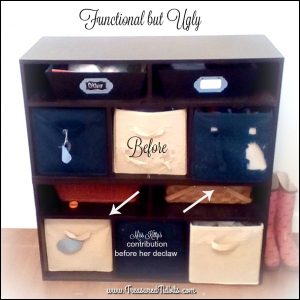 We bought the cubed organizers several years ago and used them for babysitting supplies; each room in the basement; storing caps for the school; items that need to be picked up or leave the house; and occasionally a quick pick up because guests are coming.  It looks nice, is easily accessible and movable, as needed.  We actually have two stacked here.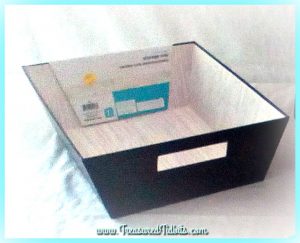 We also bought these narrow baskets to fit the small spaces, to keep coupons for friends, recycling for my mom, magazines and books for the library and coloring books for our babysitting kids.  I love the fact that I found them in black and they blend right in.  I did not count this in the staging cost because we have had them for several years.  I will confess I was cheap frugal and purchased them on clearance for only $2-$4 each.  In the meantime, I used the odd combination of baskets you see here, not pretty, but certainly functional.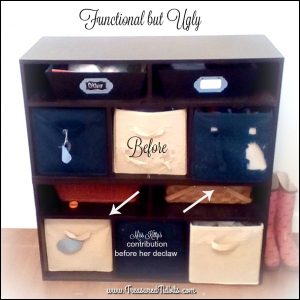 Because I couldn't decide which specific shade of blue I wanted to use,  I purchased four collapsible baskets in four different shades and laid them out, still in the package, on the shelf.  From there, I let my girls choose their two favorite colors.  I returned the two eliminated shades and picked up another two baskets in each of the colors we chose.  I love the way it turned out and flows into the main space.  See the collage above.
NOTE:  When purchasing collapsible baskets to fit existing cubes, be very, very careful with the dimensions.  Experience has taught us well.  No two stores seem to sell the exact same dimension units and baskets.
Then, the real fun began, I couldn't decide on how to arrange the various colors because I am a bit of the perfectionist, so I tossed them at my girls and they played "arrange the cubes" until they created a look we could all agree on.  You would think arranging some collapsible baskets wouldn't be that challenging, but when you mix OCD with perfectionism and fear, it can take a while.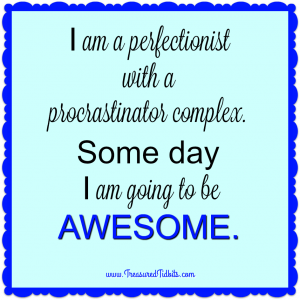 This is where I confess that I did the same for the top display and wall.  I drove my youngest daughter nuts, trying out 50 different items, and never settling on something I really liked.  The cats love to jump up here and my son has a tendency to come home and pile stuff here, so it needs to be teen and pet resistant, and I kept using that for an excuse.  Can you believe it?

This display came about as I turned my back one day to work on staging another area, and my daughter grabbed my supplies and went to work.  I loved it!  It was simple, yet appealing and tied the rooms together perfectly.  The lantern I purchased for $3 in Target's Dollar Department with the plan to use it outside on our wicker table and the faux book has been hiding behind my sofa for the last five years.  I never would have put them together but she did, and it looks simply amazing.  Don't you think?
The runner hadn't been created yet, but when my sweet friend came over to turn some bedroom curtains into bathroom valances, she wanted to know what other projects I had in mind.  I had bought these lightweight, fun kitchen towels from Target and was planning a kitchen valance, when we decided to try to create a runner for the entryway.  She planned it out, sewed it up and this beautiful coordinating runner was born from two kitchen hand towels.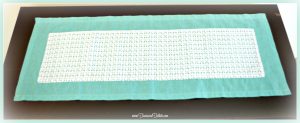 What do you think?  Does it look inviting?  Do you want to see more?
---
Want to create a similar space?
Here is a breakdown of the items and sources or links to them on Amazon.
Wreath– I created this 5 years ago when we moved in, using flowers and a grapevine wreath I had on hand.  You can find the grapevine wreath here.
Faux book– We bought ours at TJ Maxx, but you can find a similar version on Amazon here.
Lantern- Target $ Department.  Available on Amazon here.
Table runner- Created from this set of hand towels from Target.
Cube shelves– We stacked 2.  I apologize, I could not find the specific shelf unit we have online, but this has 9 cubes instead, which may be even more useful to you.
Black baskets– We used 4
Darker Collapsible Baskets 10.5 x 11
Lighter Collapsible Basket 10.5 x 11
Closet Maid Navy Blue Baskets 10.5 x 11
---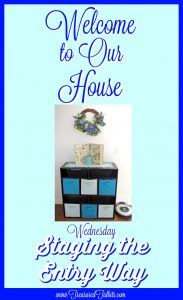 Please share your thoughts and opinions in the comments below.
I would love to know what you think.
Check in next Wednesday for a look at how we prepped and staged our living room to coordinate with this great space.
And don't forget to read these great posts as well:
The Top 7 Reasons We Want to Move
25 Things We are Looking for in a New Home
How We Prepped Our Entry Way Before Listing Our Home on the Market
House Selling:  Disappointment #1
---
Disclaimer:  Some of above links are affiliate links and may result in a small compensation if you click on them, at absolutely no cost or effect to you.  To learn more, visit our disclosure policy here.
Can't get enough of Treasured Tidbits?  Follow us on Facebook, Pinterest and Instagram where we share more each day including other sites, deals and inspiration.
Save
Save
Save
Save
Save
Save
Save
Save
Save
Save