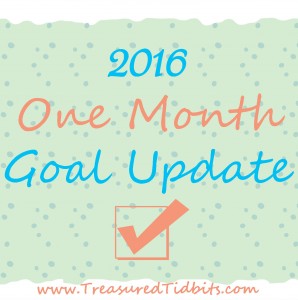 February is upon us folks!
Do you know what this means?  
It means we survived another month; spiritually, financially and physically!  Woo Hoo!  I am celebrating!!!   Everyday in God's world is another day to rejoice.
I promised to share a one month goal update and here it is; the good, the bad, and the ugly. 
Yep, I am putting it all out there in cold hard facts.

2016 Goal Update (Month One)